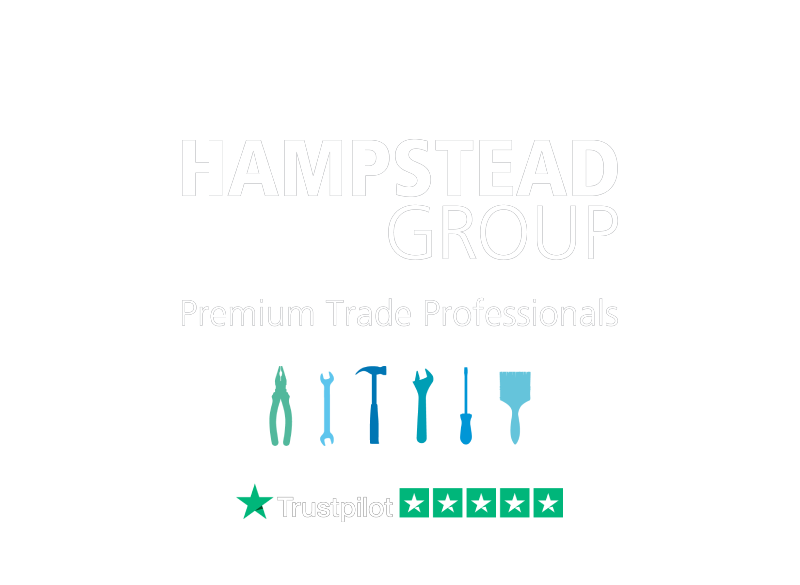 Call us now for:
safe, friendly, qualified
Security guaranteed: Our friendly workforce are all CRB checked.
Handyman Service in North West London
We only work with the highest quality service providers and our experts have peerless experience in their chosen field. Our team are subject to a stringent background and reference check process, and you will be provided with a photograph and brief biography,  meaning you will always know who is coming to your door. The Hampstead Group pride themselves on delivering a high-quality, reliable, and safe service.
HANDYMAN
All our handymen are highly experienced, skilled, and trained in all aspects of in-home maintenance and repairs. Whether you need furniture assembled, pictures hung, a wall painted, or minor plumbing & electrical work, our team have the know-how and enthusiasm to complete all those household tasks you simply don't have time for.
"Huge thanks to Lucien from the Hampstead Group who fixed and re-attached my broken kitchen cupboards and assembled a piece of flatpack furniture for me today. He was on time, polite, thorough, and a pleasure to have in the house. I was impressed that he wore shoe covers and cleaned the area thoroughly when he was finished, I will definitely be booking him again!"

S. Robinson

Golders Green
ELECTRICIANS
Our team of specialist electricians have all passed our rigorous background and qualifications checks so you can be certain of the safety and expertise of any electric work we undertake. Whether you need a dimmer switch replaced, or your whole property needs re-wiring, we are here to help and keep the lights on!
"The booking process with the Hampstead Group was simple and when Waldek the electrician arrived he was lovely and extremely knowledgeable. The problem was fixed efficiently yet thoroughly and I was very pleased with the end result."

C. Gray

West Hampstead
PLUMBERS
Our plumbers are some of the best in London. We have all the latest equipment and training to ensure that whether you need a sink unblocked, or a new shower system installed, the job will be done with safety, quality, and longevity in mind.
"Thank you to the Hampstead Group, and Matt (their fantastic plumber) who plumbed in a new toilet for me. The job was done extremely quickly and Matt left his workspace completely spotless."

Melanie

Muswell Hill
HEATING & GAS
Our team of specialist heating and gas engineers have all passed our rigorous background and qualifications checks so you can be certain of the safety and expertise of any works undertaken. Fully qualified in their speciality, our engineers have been trained to be efficient and meticulous in their work.
"I was nervous about the installation of my new boiler as it is such a big job, but the Hampstead Group carried out the task in a very professional and thorough fashion. Would highly recommend."

Tom

Highgate
CARPENTERS
We have a carpenter for any of your household needs – ranging from fully fitted kitchens, built in wardrobes, bespoke shelving or door installations. Depending on the size and scale of the job, we will provide an experienced professional to fulfil the project to the highest quality.
Get A Quote
"My new kitchen cabinets look fantastic, I highly recommend the Hampstead Group!"

S. Holt

Hampstead
GARDENERS
Our garden design team can provide a Springtime spruce-up, new landscape design, or general garden maintenance to give you a garden to be proud of. We will provide all the tools and experience to bring your garden into full bloom.
Get A Quote
"The Hampstead Group did a wonderful job sorting out my garden. I have now repeat booked them to come to my place monthly to keep the garden looking fantastic and I can't wait to use it properly as the weather starts to warm up"

M. Rice

Hampstead
ROOFERS
With the various complexities and variety of roofing jobs within the London area, we will allocate a specialist to undertake a survey to ensure the correct solution is quoted. Issues ranging from leaking roof, damaged flashing, overflowing gutters and leaking communal step can all be quoted.
Get A Quote
"My leaking roof was a great concern but the Hampstead Group were extremely proactive in taking steps to fix it and future-proof it for years to come."

D. Mortimer

Hampstead
PAINTERS & DECORATORS
Our experienced team of painters and decorators are available for all interior and exterior painting projects, from a single room to a whole home inside and out. Each painting project is estimated individually following a site visit or provision of photographs/videos to ensure the correct materials and finishes are quoted.
Get A Quote
"My whole flat needed sprucing up (completely re-painting) and the Hampstead Group completed the job with professionalism, cleanliness, and courtesy."

D. Lee

Highgate
Premium Trade Professionals
Our employees are thoroughly trained to understand the high levels of customer service required
Meet the founders
Use our Quick Enquiry Form to tell us us about your job requirements
Our expert team will review it and come back to you with a competitive quote